About Our Firm
We are born-and-bred Hoosiers who started our legal careers elsewhere (Chicago and Colorado) before coming back home to Indiana. We have over 35 years of combined experience representing Hoosiers charged with all types of crimes, from murder to misdemeanor.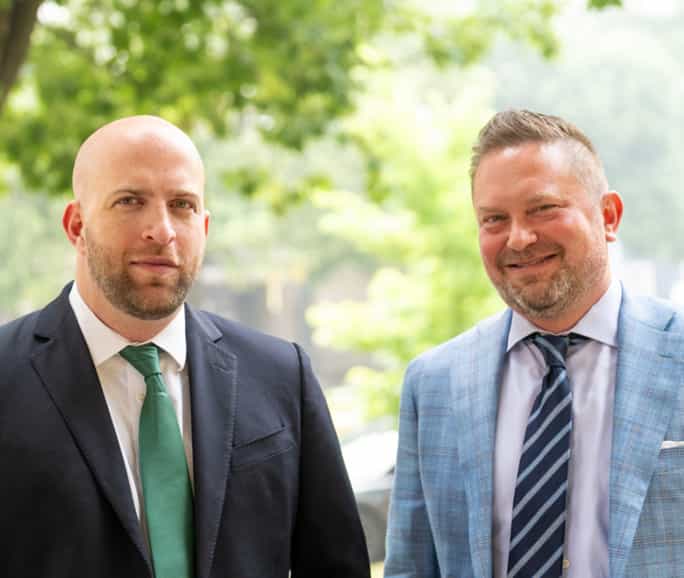 We take every case seriously, because we know first-hand how important it is for our clients to get on with their lives. We also know that sometimes, good people make mistakes, and that sometimes the police, prosecutors and system gets it wrong, and our clients are innocent.
The legal system is stacked against a person accused of a crime, but we work hard to level that playing field. We will guide you through this difficult time with experience, tenacity, patience and understanding. Communication is key, and we will text you, e-mail you, zoom with you, or even send a carrier pigeon if that's how you prefer to communicate (note—we are not liable for pigeons eaten by hungry falcons or hawks.). The bottom line is we do not leave you in the dark about your case and what we are doing to defend you or your loved ones.
Why should you choose Wruble Law LLC?  Here are just a few reasons:
In 35 years, we have taken over 100 jury trials to Verdict all over Indiana, winning the vast majority of those trials;
We have successfully won appeals before the Indiana Court of Appeals and 7th Circuit Court of Appeals;
We have taught future legal professionals at Notre Dame, Northwestern University, and Indiana University;
We have taken specialized training on sex crimes, evidence, cross-examination, jury section, forensics, false confessions, OWI/DUI cases, using expert witnesses and more through the National Association of Criminal Defense Lawyers
We do not provide a "cookie-cutter" approach to your case; we know that each case is different so why would we defend all cases the same? Instead, we tailor your specific defense based upon the evidence in your case and your goals and desires.
We have a great reputation with the Judges, court staff and prosecutors we go up against. They know we are prepared and fight hard for our clients, which often leads to better results.